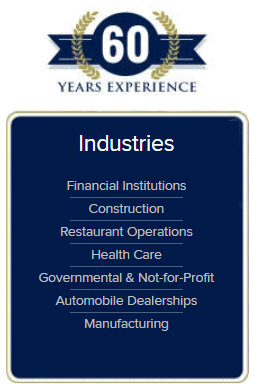 Unique and Varied Industries Require Unique and Varied Services

Fowler, Holley, Rambo & Stalvey is proud to offer our accounting services to a varied clientele base coming from many different industries. We know that your industry is unique, requiring special care and attention to detail; non-specialized services just won't cut it. Our staff is trained to offer all of the right solutions for your specific situation.

Most of the industries we serve are part of a dynamic, complex, and fast-changing environment. When things really start moving, you want someone in your arena with experience and expertise in handling the challenges that can emerge. We have developed a network within our community and with other specialists in many different industries and we can assist you in dealing with these challenges.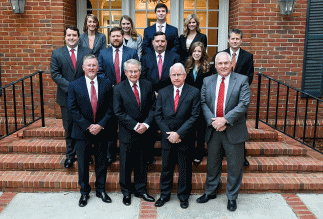 Your Mission Is Our Mission

With our many years of experience, we understand the challenges your organization can encounter. Whether you're looking for tax planning and preparation, financial reporting, consulting or bookkeeping and payroll, we are here to help with any challenges your organization my face. With Fowler, Holley, Rambo & Stalvey, your mission is our mission.